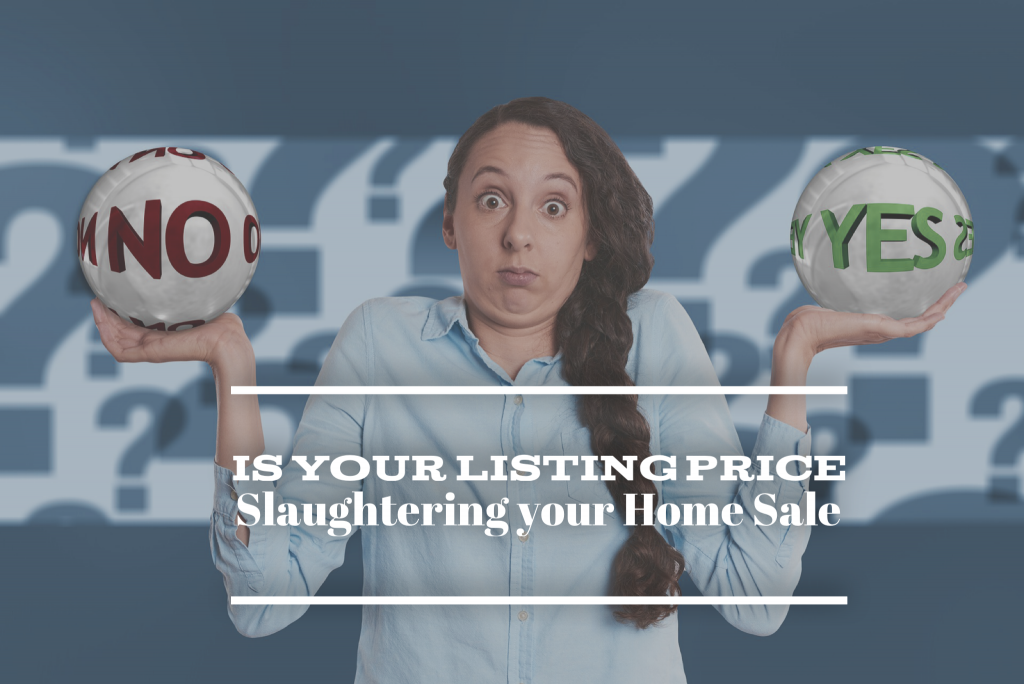 Selling a home can be a very emotional time, and every home owner believes their home is better than the others but unless you are able to look at your home with unbiased judgement you may actually hurt your chances of selling your home quickly or even at all. Setting your sales price is one of the most important things to do correctly the first time, this is why having a realtor with solid experience of the market is so important to make sure you are getting the most that you can out of your home and likewise selling it as quickly as possible. National data shows that the longer a home sits on the market, the lower your odds are of selling it at list price.
I can hear many of you say, well great my home is already listed now what do I do? Here are some simple indicators that your home needs a price adjustment
Nearby Homes are Priced Lower

Nearby homes are called comps or comparables, when someone is looking to buy you have to expect that they are looking at the comps around your home. Take a look at similar homes for sale in your local area and neighborhood and see if other homes are selling faster, that is a sure sign that you made need a reduction.

No one is Writing an Offer

Maybe you have had lots of traffic but nobody is making an offer, price is often the reason. Buyers are looking for the best value for their investment and if they can find that in another property you won't be seeing any offers. 

You Have Few Showing

The number of showings you have is a great indicator of the attractiveness of your listing price. After about two weeks on the market open house and showing traffic tend to drop so if you haven't received any offers by then that is a huge red flag. 

Your Home Appraised Low

Getting an appraisal on your home prior to listing is a great way to get an objective opinion on setting the right listing price.  If the home appraises well below asking, then you have your answer.  

You Have no Money for Needed Repairs/Improvements

Homes that are outdated, or in need of repairs bring a lower price than those who have been. Buyers notice and it plays a role in what they believe is a fair price. Many buyers will not even consider making an offer simply because they are looking for a turn key home and don't want the hassle of updating it themselves.