Whether you are looking for a fun family day, or a new date idea I've got just the thing to spice up your summertime routine.
This fun family day/date day idea can incorporate both younger and older kids, and is also furry friend compatible. The best news is it won't cost you more than $50. (I understand that family size matters when you are looking at the cost of activities, so this price is based on a family of 4. If your family includes more than that add about $8 per person.)
Step 1: Hike the Hemlock Overlook National Park Trails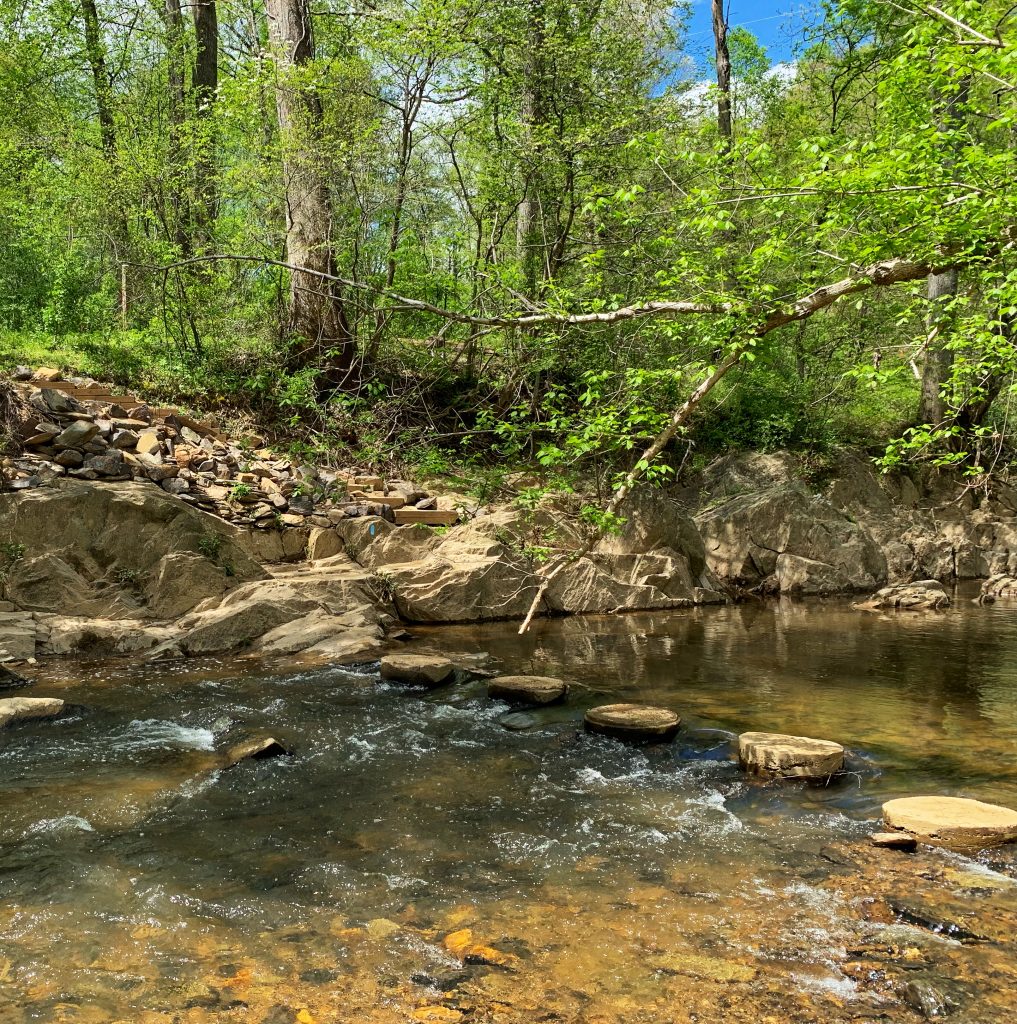 Start out your day with a family hike at Hemlock Overlook National Park, use the Union Mill and Bull Run Occoquan Trail loop. It's rated as easy by the AllTrails App and is about 3 and a half miles long. It has beautiful wildflowers in the spring, amazing streams, is pretty much shaded, and follows alongside the Bull Run River for about half of the trail. The streams, unique rock formations, and pure beauty of it makes it an enjoyable hike. Dogs are also able to use the trail, but must be kept on a leash. It took us about 45 minutes to finish this trail. We loved the area where you could walk across the river by stepping on cement cylinders. It was also the perfect spot for the dogs and the kids to get wet. If you are looking for a longer or harder hike, there is over 17 miles of hiking trails you can explore.
Please Note: The Union Mill/Bull Run Occoquan Trail loop is not stroller friendly, as some parts of the trail require you to walk over rocks. Keep your eyes open for wildlife. There were a few patches of poison ivy if you tend to venture off the trail, so just be aware.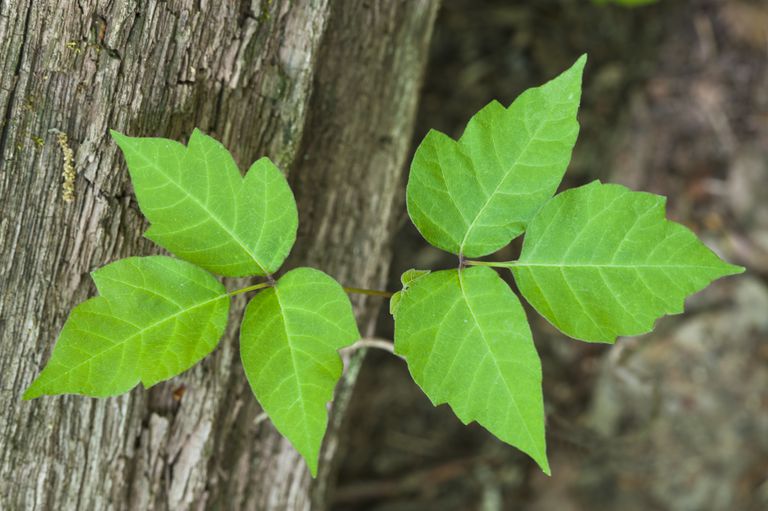 Step 2: Enjoy a Sweet (or Savory) Treat
After the hike head back to historic Clifton and try one of my two favorite local spots to indulge.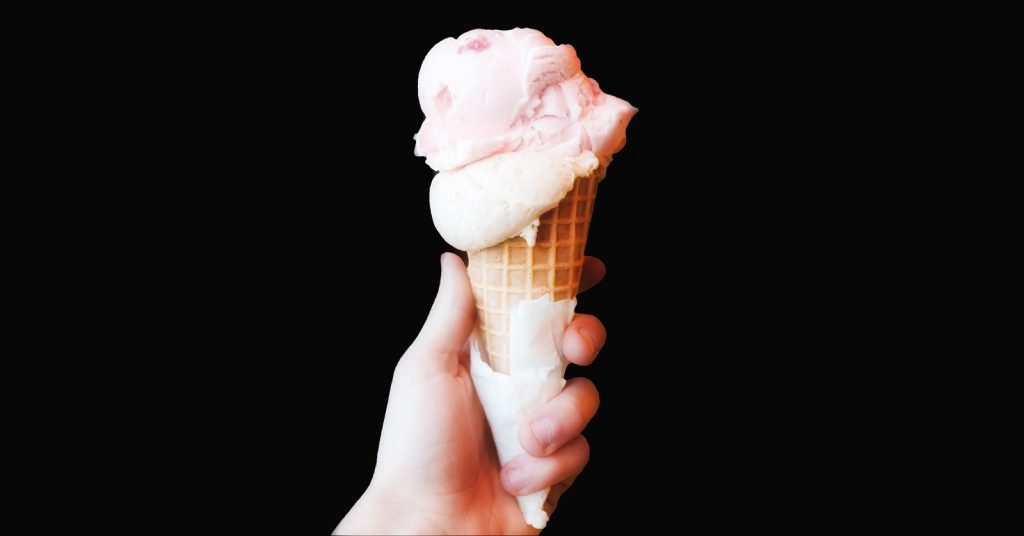 My first favorite which is perfect for summer is Peterson's Ice Cream Depot. They are known for their amazing Homemade Ice Cream. With 12 homemade flavors offered each day and a variety of 30 flavors all homemade, each visit can be a new adventure of flavor. Some of the daily favorites are Chocolate Drama, Vanilla Bliss, U.S. Mint Chip, and Cookies and Cream. You are sure to find your new favorite flavor. (PRICES)Don't forget Fido, they even have a "pup cup" made especially for our furry friends. If you are feeling a bit hungrier than just ice cream, you won't want to miss the famous hot dogs and fries. Our pick is their classic hot dog topped with Carolina BBQ.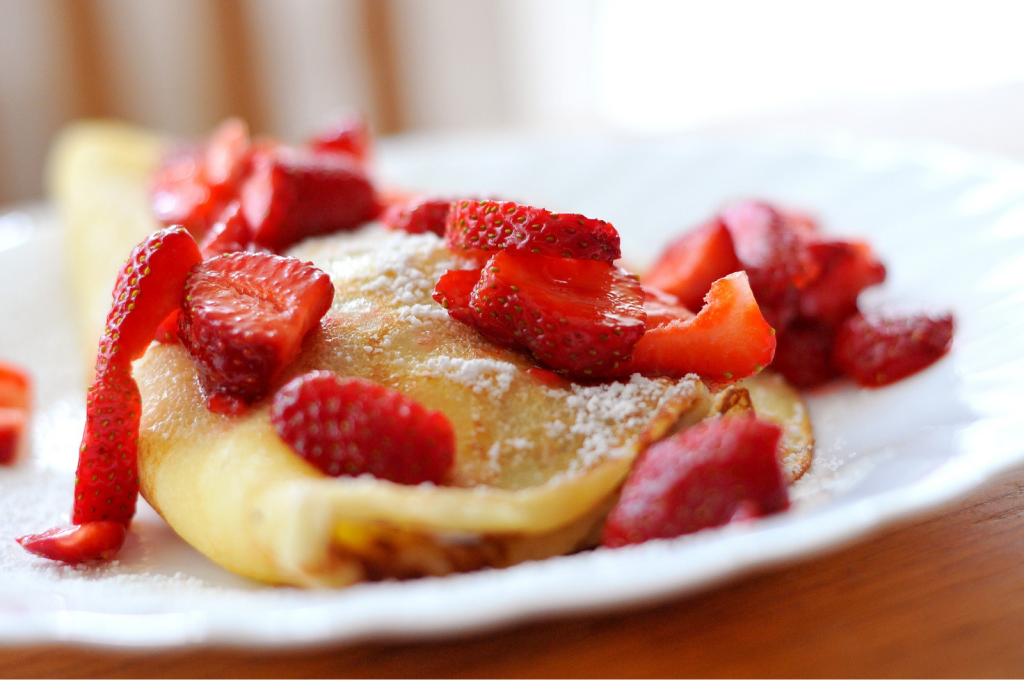 If ice cream isn't your thing or if you are looking for something a bit different try my other favorite spot, the Clifton Café. This quaint European styled café is known for their coffee and amazing crepes. They also have amazing brunch, and lunch/dinner items as well. You can choose outdoor seating on their fun patio or head on inside for a cool artistic vibe. Clifton Cafe is located in the historic Weaver House. My family's top picks are the sweet crepes, we love Ani's Nutt Bananaberry and Leah's Berry Blintz. These crepes are big enough to share and two was plenty for our family of four.
Step 3: Explore Quaint Clifton
Save some time to explore Clifton. It's full of History, just look for the Civil War Trail signs in and around the town. (Devereux Station, Sangster's Station, and Wolf Run Shoals.) Be sure to also check out some great historic homes along Main Street, including the home of Oscar Scott Woody, a passenger of the Titanic.
Optional Activity
If this is a date day you may want to stop by Fairfax County's very first vineyard, Paradise Springs Winery for some wine tasting. Just up the road from the trail, this award-winning vineyard is located on land that traces back to Lord Fairfax himself. The property also features an 1800's log cabin renovated in 1955 by a protégé of Frank Lloyd Wright. It is open daily 11am-7pm, and until 9pm on Friday. It is also dog and kid friendly.