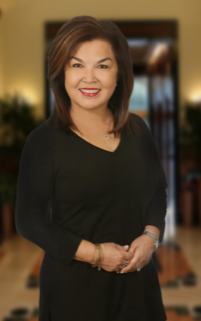 There are hundreds of real estate agents to choose from in Washington, DC's best suburbs, thanks for considering me! I have 18 years experience buying and selling single family houses, town homes and condominiums in Northern Virginia. Real estate is my full-time career. I do it every day, and love helping clients through the process of buying and selling homes. I'm proud to be an Associate Broker at Berkshire Hathaway HomeServices PenFed Realty (BHHS PenFed Realty), in Gainesville, VA, a member of the Berkshire Hathaway HomeServices' real estate network.
I've helped clients buy and sell homes throughout most of Northern Virginia's counties and cities, including: Prince William County, Fairfax County, Loudoun County, Stafford County; Alexandria City, Fredericksburg and Falls Church. These days, I am focusing my business in: Prince William County, Western Fairfax County, Alexandria and Arlington.
The transient nature of Northern Virginia - with the regular movement of government, military and contracted employees - means that I have a great deal of DOD and government officials as sellers. Even more, as the daughter of a US Army soldier, I grew up on military bases around the county and abroad and know first hand what it's like to make frequent moves. I work with all of my sellers to get their property prepped and staged for the market and sold as quickly as possible.
Real estate is my passion.
When you trust me to help you find a new home or sell your home, you'll have a partner that will fight hard to negotiate your best deal."
Designations & Bio
Associate Broker, BHHS | PenFed Realty
REALTOR®, National Association of REALTORS®
Accredited Buyers Representative® (ABR)
Real Estate Buyer's Agent Council (REBAC), since Jan 2003
Certified Distressed Property Expert® (CDPE), since Nov 2010
Accredited Staging Professional (ASP), since June 2013
BHHS Chairman's Circle, Gold Award 2011-2015 (Top 2% of network)
Prince William Association of Realtors - Lifetime Top Producer, since 2004
Prince William Association of Realtors - Top Producer, since 2000
Deliea in the Press
Still looking for more information on me? I've made into a regional magazine and have popped up in a couple of press releases click the links to read all about. Thanks for taking time to find out more about me. I look forward to meeting with you in person soon!
A Real Estate Agent Recognized for Excellence
Washingtonian Magazine
Northern VA Magazine
Berkshire Hathaway HomeServices
Washingtonian Magazine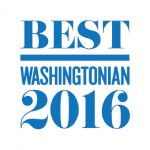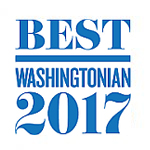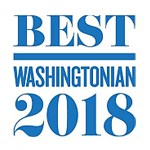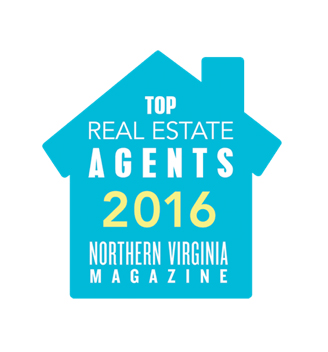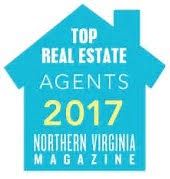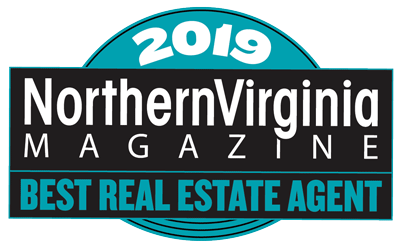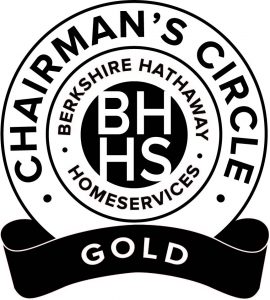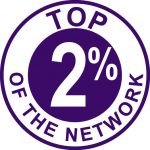 The Washingtonian Magazine is the leading monthly print and digital magazine about living in the Washington, DC, area. They cover economic, social and political interests in our area, including restaurants, real estate , shopping, and art.
Each year they publish a review of the best REALTORS® in Washington, DC and the Washington, DC suburbs. 2016 was the first year Deliea was selected as one of the the DC area's BEST REALTORS®.
Northern Virginia Magazine is a resource for dining, business, leisure, education, shopping and news in Washington, DC's greatest suburbs.
Deliea Roebuck was selected as a Top Real Estate Agent by this leading regional publication in 2016, the first year they recognized Northern Virginia's top REALTORS®.
Northern Virginia Magazine names Deliea Roebuck, REALTOR®, a Top Agent in Northern Virginia in 2019.
Berkshire Hathaway HomeServices recognizes real estate agents in their network (there are over 47,000 across 47 US states) each year*. In 2019, Deliea was given the company's Chairman's Circle Gold award, an honor given to agents with a minimum $280,000 gross commission. Agents who achieve the BHHS's Gold award are in the top 2% of the company's network.
For achieving Chairman's Circle, consecutive years (2010-present), Deliea was designated a BHHS's Legend 5 Year.
*Berkshire Hathaway HomeServices (BHHS) Award Categories:
Chairman's Circle - Diamond - Top 1/2 of 1%
Chairman's Circle - Platinum - 1%
Chairman's Circle - Gold 2%
President's Circle - 4%
Leading Edge Society - 7%
Honor Society Count - 13%
The Berkshire Hathaway HomeServices (BHHS) is made up of 42,000 real estate agents in affiliates in 1,200+ offices across 47 states (as of 06/2016). Each year BHHS recognizes top performing real estate agents
Deliea's 2020 real estate sales place her in the Top 2% of the 40,000+ agents in the BHHS network.