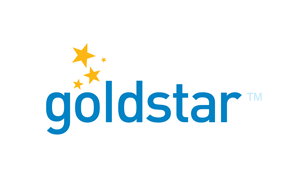 Goldstar's Oliver! Ticket Deal
Get reduced priced Oliver! tickets to see Northern Virginia actor Jake Miller at Arena Stage. Get tickets (normally priced up to $117) for $50 or $64, depending on the date.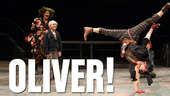 Oliver! The Tony Award-Winning Production adapted from Charles Dickens' classic story, Oliver Twist, is at the Arena Stage in Washington, DC through January 3, 2016. The production keeps the music and songs from the original stage show, but timeshifts the setting from the 19th century to the industrial age, so the sets and costumes get a bit of an update. The story, however, remains the same: the titular character is born to a mother who dies in childbirth and an father who is nowhere to be found, making him an innocent orphan navigating his way through the seedy characters and environs of his city.
Most students are at least mildly familiar with Oliver's tale through various pop culture treatments of the book's famous line, "Please, sir, I want some more," and the musical, Oliver!, which has produced tunes spun into TV commercials ("Food, Glorious Food"). One Northern Virginia student in particular, Jake Miller, is keenly aware of the life and times of Oliver Twist, as he takes the lead in the Arena Stage's production. The fourth grade student from P.B. Smith Warrenton, VA is getting rave reviews for his performance.
With a cast packed full of Broadway veterans, Jake, of Warrenton, VA, stands out as the show's young star. ~ Washington Parent
Jake is relatively new to performing. His first major theatrical role was as Tiny Tim in Scrooge No More at Busch Gardens in Williamsburg, VA and this summer he performed the National Anthem in front of 22,000 spectators at America's premier tennis event, the U.S. Open.