Fun Things To Do In Northern Virginia This Weekend, August 16-August 17 – compiled for you by Sweethomeva.com. From Jimmy Buffet's annual area performance to twilight Polo at Great Meadow, there's something fun for everyone in your Northern Virginia family to do this weekend.
Events
Prince William County Fair
County Fairgrounds, Dumfries Rd, Manassas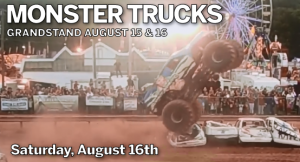 Saturday, August 16 is the last day of the Prince William County Fair. According to the organizers, this is Virginia's largest county fair and has something for everyone: rides, farm competitions, musicians, clowns and animal rides.
Gates open at 12pm. Tonight they have monster trucks in the grandstand Click here to see the complete schedule.
Prince William County Fair Admission Prices
Your admission fee includes admission to the fair grounds, parking and midway activities
Active Duty Military Admitted Free Everyday
Children 4 & Under Free Everyday
Ages 5-13 & 60 & over: $5
Ages 14-59: $10
Rides are a separate cost and vary by attraction, or you can buy an unlimited ride wristband for $20
Saturday Twilight Polo
5089 Old Tavern Road, The Plains, VA 20198, Gate 2
Tickets: $30/Carload
[highlighter color="orange"]Half-price tickets[/highlighter]: Click here to buy $15/carload tickets
6:30pm, gates open; 7:00pm, first match
August 16th theme: Hawaiian Night
If you've been to Great Meadows for any event, like their July 4th celebration, Virginia Gold Cup, or a wedding, you know it's one of the most gorgeous natural resources Northern Virginia has. Take advantage of the Great Meadow Foundation's Twilight Polo series. The polo is fast, exciting and right in front of you, but it's more than polo. From the Great Meadow Foundation website:
…Bring a blanket and basket for a personal party, or reserve a railside box for 6. You'll be arm and arm with friends like you, looking for a hot time on a cool night. Bring the kids! They love the massive tug 'o war in the arena at half time. Cheer for our mascot, Polo Bear who leads the kids on a 2-lap race around the arena! Plan to stay late. After the feature match, everyone dances in the pavilion to the DJ.
Museums
International Spy Museum
800 F Street, NW Washington, DC 20004
Sunday, August 17 $10 – with this deal (full price is regularly over $23)
While not in Nor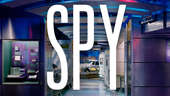 thern Virginia, this museum is a huge hit with visitors from all over the country and the world. It's right in Northern Virginia's back yard, so if you've never been, or it's been a while since your last visit, get there with this great deal!
Click here for $10 International Spy Museum Tickets
Concerts
Jimmy Buffett & The Coral Reefer Band
Saturday, August 16
Jiffy Lube Live
Wellington Road, Bristow, VA 20136
Tickets available on the secondary market. Click here to see seats at TicketsNow for prices ranging from the affordable to the astronomical.
Shopping & Dining


August 16-August 17: The Promenade at Virginia Gateway (and other Northern VA locations)'s LOFT is having a 40% off Friends and Family event.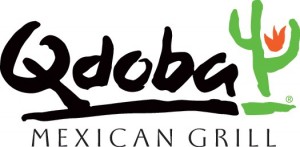 Virginia Gateway, Gainesville, VA (and other Northern VA locations)
Sunday, August 17: At Qdoba Mexican Grill get a free kid's meal with the purchase of a regular entrée and drink every Sunday (and Tuesday).

Sunday, August 17: Gainesville's Grafton Street celebrates summer with Seafood Sundays from 3pm till it lasts. Seafood mix of steamed shrimp, mussels, little neck clams, maine lobster, snow crabs. Enjoy on the patio or in the restaurant.