5 Reasons you NEED to Use a Real Estate Agent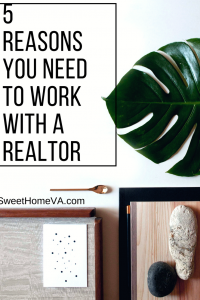 Selling your home is not usually an experience anyone looks forward to. However, there are ways to make the process easier. The first being, use a real estate agent! There are countless reasons having a real estate agent makes your life easier. Here are our top 5 reasons!
1. List your home at the right price.
Price is often the first thing a potential buyer is looking at. It is so important to find someone who knows the market, knows the area and knows the true value of your home! This step is vital in the home buying process.
2. Get your listing out there!
Working with a real estate agent has many benefits, but maybe the biggest one is the marketing of your home. By working with a realtor, you don't have to worry about the exposure of your home. Instead, other realtors and potential clients working with realtors will be more likely to see a showing of your home. It will be listed on the official MLS for all the local agents to see.
3. Negotiations are easier.
Between the price, inspections, and the back and forth with the buyer's agent, the time taken to negotiate the sale of your home can be exhausting. Plus, it is hard to always know how to get the best for you and the buyer. Real Estate Agents are master negotiators and will help ensure a seamless transaction.
4. All the Resources!
Not only do real estate agents give your home exposure, help with negotiations and get you priced correctly, they also have resources to get your home in top shape! Whether it be a stager, remodeling or home inspectors, you can almost always count on your real estate agent to assist you in finding people and businesses to help get your home ready to sell.
5. Peace of Mind
Selling and Purchasing homes is a stressful process. It takes tons of time, energy and patience. With the help of an agent, you can be sure the process will be much smoother, quicker and give you peace of mind at the end of the day!
So whether you are selling your home now, or thinking about it in the future, don't hesitate to reach out to a local real estate agent for help.
Deliea Roebuck