Spring is the ultimate time to list your home. The majority of buyers are actively looking for a new home in April, May and June due to the end of the school year and better weather. Preparing your home to go on the market now will help you get top dollar and a faster sale.
1. Spring Clean
Wash Those Windows Inside and Out. Nothing sells a home like light. Dirty windows and screens block natural light from making your home bright and welcoming.
Pro Tip: Make your own window and screen cleaner. (2c. water, ½ tsp. Dawn Dish Soap, 1/2 c. Vinegar)
Get those baseboards sparkling.Baseboards and floor edges collect dirt and pet hair. Use a fabric softener sheet to dust those baseboards after scrubbing them clean with soap and water. The fabric softener sheet helps keep the dust from coming back to quickly.
Pro Tip: Dollar Tree is the most budget friendly place to fabric softener sheets.
Make those light fixtures and switches shine. Dust and dirt accumulation and block light. Give lights a good scrubbing and take down any glass globes and soak them in a sink or bathtub with some dawn dish soap. Take a look at those light bulbs also, if they have a dirty film on them your room may be getting less light than it should be. Using a damp cloth, wipe any dust from your bulbs and allow them time to dry before putting them back. You'll be amazed at how much brighter your lights will shine. Don't forget to wipe down all of your light switches as well.
Pro Tip: If you have a complicated light like a chandelier to clean, snap a few photos of it so you have a reference to look back at when it's time to reassembly it. Microfiber clothes are great for cleaning crystals and also for windows and mirrors so you get a streak free shine.
Show Some Love to Your Floors.
Tile & Linoleum Floor: For a great cleaner, mix together 1/2 cup of baking soda, 1/4 cup of hydrogen peroxide, and 1 tsp dish soap. Apply cleaning mixture onto grout, wait 5-10 minutes, scrub and rinse.
Pro Tip: Use a toothbrush for those hard to get places and a floor brush to get into non flat surfaces.
Carpet Cleaning: You can rent a machine and do it yourself but it will not be as good as a professional cleaner due to the water temperature and extraction methods a professional company can provide.
Pro Tip: We love Todd at Carpet Solutions in Gainesville, he is bar far the best in the area. Give him a call at (571) 393-7070.
Wood Floors: Fill in any scratches or deep digs with filler and then gently rub Old English Oil over the top. For a good cleaner that can also be used on on stainless steel with great results follow the recipe below. Due to the vinegar in this do not use on natural stone.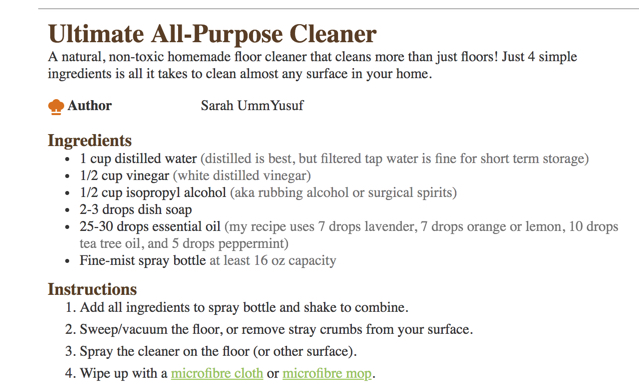 2 . Step Up the Curb Appeal
Tend to the yard. Curb appeal matters, now is the time to do that spring clean-up and be sure to put down that spring fertilizer to prevent weeds in the coming months and to ensure a beautiful green lawn. Don't have the time, I recommend The Ground Guys in Gainesville, Daniel, is amazing to work with and will help get your lawn looking it's best in no time. Click here to contact him.
Pro Tip: Mow on a diagonal it is more pleasing to the eye and makes your yard appear larger.
Give your Landscaping a Tune Up. Now's the time to trim and tidy up the bushes and refresh those beds. Edging helps define yard space and makes the yard appear more manicured and complete. Refreshing the mulch instantly refreshes your landscaping making it look fresh and new. Avoid the red and stick with the natural browns and blacks for a greater customer appeal.
Pro Tip: Let the professionals take over for this one for you. I recommend Personal Touch Landscape Services, Ben has over 25 years of experience and his knowledge is second to none. Find him here.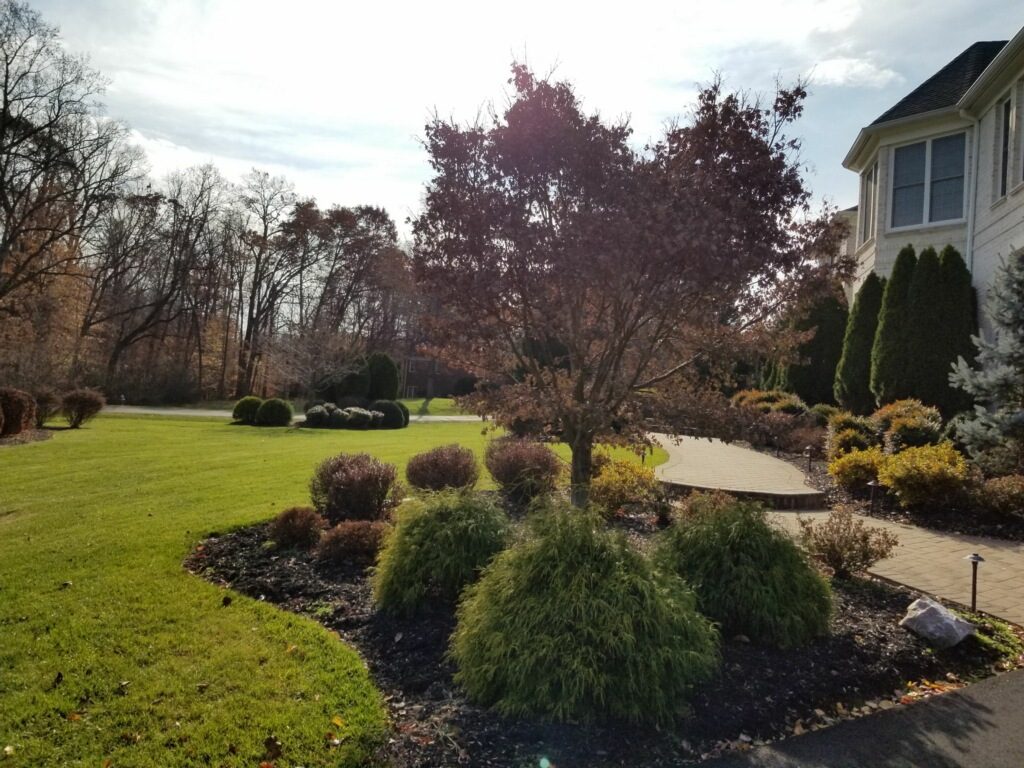 Welcome Potential Buyers. Freshen up the front door paint, make sure the cobwebs are swept away and add a welcome mat. Remember buyers are forming their first impression on your porch while waiting for their agent to access the key. Make sure their first impression is amazing.
Pro Tip: Add a layered welcome mat look to add interest and style for a unique and lasting first impression. Here are some of my favorite combinations that can be found online.
Add Color. Yellow stimulates buying urges, so how about adding some nice spring daffodils or tulips by the front door.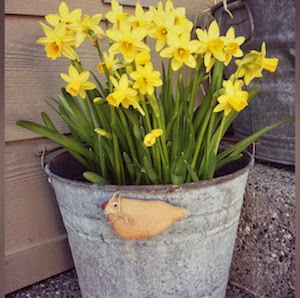 Pro Tip: An old metal bucket, watering can or basket can make a perfect planter and add interest to your front porch.
3. Bring the Outside In
Freshen Up. New towels, throws, and pillows in spring colors refresh and lighten up a room instantly.
Pro Tip: Check out these cute towels at amazon that will do the trick.
Blooms and Branches. Fresh cut flowers like peony's, lilacs, and tulips add color and interest to a room.
Let the Breeze Blow. Open up those windows and air out the winter stuffiness.
Go Towards the Light. Lighten up and touch up those paint colors so your home looks fresh and clean. Go for neutral colors in white, tans, and light grays.
Pro Tip: Use a good quality paint at the lowest sheen. I love Benjamin Moore and Sherman Williams.