Are you looking for something fun and exciting to do with your family, friends or that special someone this Valentine's Day? I suggest surprising them with the Valentine Mystery Dinner. This has quickly become one of our families favorite traditions.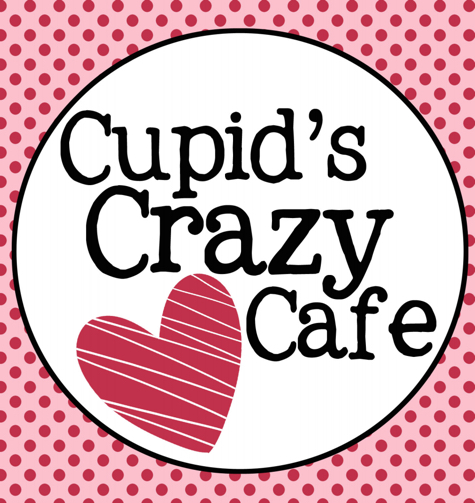 What is a Valentines Mystery Dinner?
It's a whole lot of fun and guaranteed laughs. Come Valentine's Day our rarely used formal dining room is turned into Cupid's Café, a semi-swanky Valentine themed café. This café menu contains no regular food names just Valentine Code words for your diners to order from. This is a meal you will never forget. Mine family is still talking about the time our son ordered a toothpick and jello for his first course, or my daughter got whipping cream and ketchup for dessert.
1. The Menu
Here's how it works, first you need to plan out your menu and assign a code word to each item. (Click here to download a free menu and cheat sheet for you to use.)
I have done several different variations of this meal over the years. For main courses we have done hot dogs, cut in half in a diagonal to look like a heart, heart shaped hamburgers, personal heart shaped pizzas, chicken nuggets scored by an arrow, and heart shaped pancakes and bacon. Click here for a some ideas to help you plan your menu. You can also do a quick search for Valentines Food on the internet or Pinterest for some additional inspiration. Some of our yearly staples are strawberries cut into hearts and finger jello cut with heart shaped cookie cutters. For dessert we have done heart shaped brownie Sundays, Cookies, small personal cakes, and in a pinch good old Little Debbie heart shaped Valentine cakes.
Bamboo Skewers
2. The Set Up
Once you've nailed down the menu it's time to decorate the dining room. I would recommend a vinyl or plastic table cloth just in case someone doesn't order that plate with the first course. (If you don't want to go that crazy you can include a plate with the place setting.) We like to attach a Valentine Balloon to each chair (Dollar Tree has great ones) and we like to make place cards. I also put out some candles (battery operated) to make it special. Think not your ordinary nightly dinner. I also like to put a little treat (like a chocolate) next to each person's place card as well as a Valentine themed pencil or pen which they will need when ordering.
3. The Selection
Greet your guests, we like to go all out and dress the part with aprons and a white towel over our arms and silver trays (compliments of the Dollar Tree). My husband likes to use a crazy French accent that the kids love. One year we found some Heart Sunglasses and wore those as well. After your guests have found their spots hand each one a menu and instruct them to fill out their selections for each course. Give them a few minutes to do this. Once they are finished collect all the menus and let the fun begin. (Don't forget to have your cheat sheet nearby so you know what food the code words stand for.)
Metal Tray: Dollar Tree
4. Our Menu This Year
Here is our Valentine menu for this year's event, I switched it up from what was recommended only because we have been doing this for a while.
Huggin'-Heart Finger Jello
Cuddlin'-Heart Brownie (See Picture Above)
Snugglin'-Spoon
Squeezin'-Valentine Punch
Squishin'-Strawberry Hearts (See Picture Above)
Smoochin'-Chicken Nuggets on an arrow (Time crunched stop and grab them in drive thru on your way home.)
Kissin'-Condiment in Silicone Heart Cup
Lovin'-Paper Plate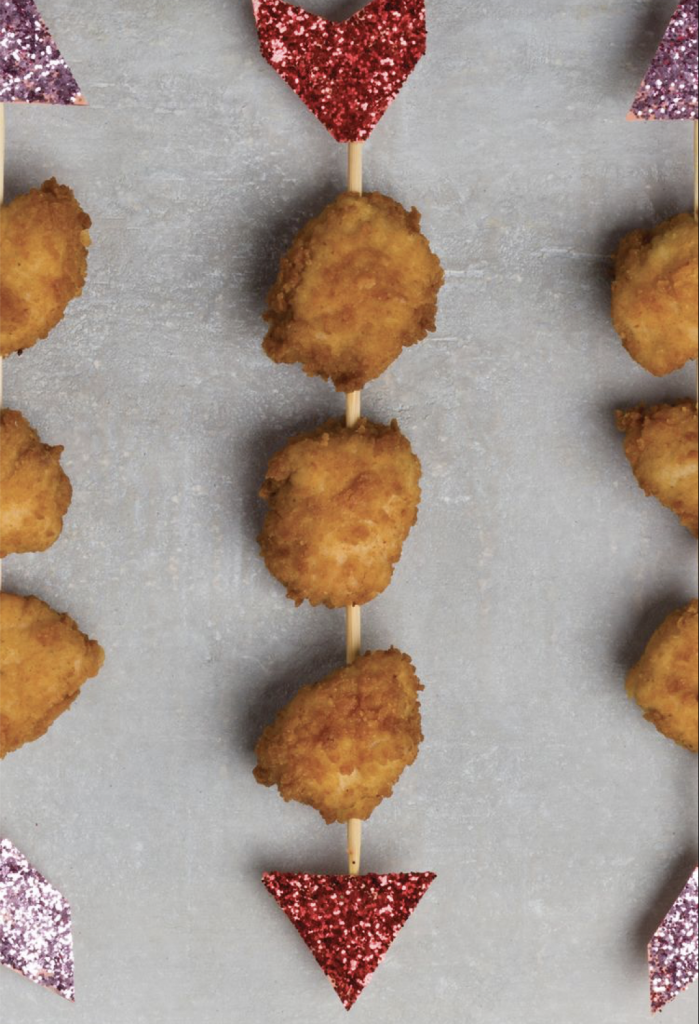 5. Tips and Products
I picked up some silicone heart cupcake liners on Amazon that we reuse each year, you can find them here.
I also picked up some plastic Valentine goblets from Dollar Tree that we reuse. Most of our tableware like the napkins, paper plates, straws, and table cloth I get at Dollar Tree or Walmart. This year I found tall pillar battery operated candles at Dollar Tree for the table also.
Don't have the time to plan? Click here for another site that has the entire dinner planned out for you. The menu is a bit different but it's still cute.
I'd love to feature some of your pictures of your Mystery Valentine's Dinner on my Instagram account so be sure to tag me in them @sweethomeva. I hope this will become a new family tradition for your family, like it is for mine.