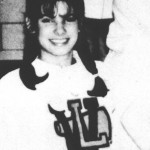 With the Academy Awards® (aka, The Oscars®) coming up in three days, the Sweethomeva.com team dedicates Throwback Thursday – Oscars® Edition (2010) to a 2013 Actress in a Leading Role Academy Awards® nominee with ties to Northern Virginia, Sandra Bullock. Sandy, as her friends and family call her, was born in Arlington, VA in 1964. With parents actively involved in the international opera scene when Sandy was young, she left our area and became a citizen of the world until age 12 and the family returned to Arlington. She graduated from Washington-Lee High School.

[sexybutton size="large" color="orange" target="_self" url="http://sweethomevaidx.sweethomeva.com/i/arlington-houses-for-sale-near-washington-lee-high-school" icon="noicon"]Click To Search All Homes For Sale Near Washington-Lee High School[/sexybutton]
We'll find out on Sunday if she wins Best Actress for her portrayal of an astronaut conquering her personal demons and flying space junk, but let's look back at 2010 – the year that she won for the spunky adoptive mom in The Blind Side.
2010 Oscar®, Actress in a Leading Role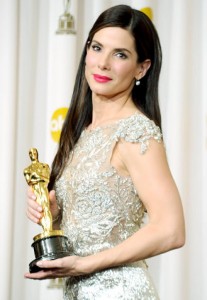 Sandra Bullock in "The Blind Side"
Helen Mirren in "The Last Station"
Carey Mulligan in "An Education"
Gabourey Sidibe in "Precious: Based on the Novel 'Push' by Sapphire"
Meryl Streep in "Julie & Julia"
2010 Oscar®, Actress in a Leading Role
Matt Damon in "Invictus"
Woody Harrelson in "The Messenger"
Christopher Plummer in "The Last Station"
Stanley Tucci in "The Lovely Bones"
Christoph Waltz in "Inglourious Basterds"
2010 Oscar®, Best Director
"Avatar" James Cameron
"The Hurt Locker" Kathryn Bigelow
"Inglourious Basterds" Quentin Tarantino
"Precious: Based on the Novel 'Push' by Sapphire" Lee Daniels
"Up in the Air" Jason Reitman
2010's Oscar® Best Picture Nominees
"Avatar"
"The Blind Side"
"District 9"
"An Education"
"Inglourious Basterds"
"Precious: Based on the Novel 'Push' by Sapphire"
"A Serious Man"
"Up"
"Up in the Air"
Throwback Thursday Notes From 2010
$232,880.00 – new house average price
Apple releases the first iPad
$2.73/gal – gas price
Winter Olympics were held in Vancouver, BC
Three of the largest and most deadly earthquakes in recorded history, a 7.0-magnitude rocked Haiti in January, an 8.8-magnitude hit Chile and set off a tsunami throughout the Pacific, and the last was in China and measured 6.9-magnitude
Deepwater Horizon oil explosion and resulting spill devastates the beaches and oceanographic industries along Florida, Alabama and other Gulf Coast states.
In Dubai, Burj Khalifa, the world's tallest building at 2,716 feet high (160 floors) opens