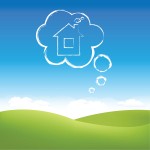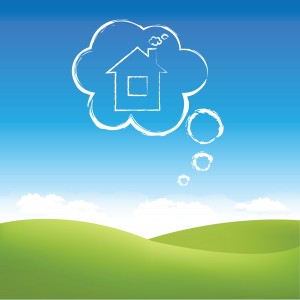 In the second part of a series on first-time homeownership called First Time Home Buyer Basics, Deliea Roebuck and the Sweethome VA Real Estate Team explore First Time Home Buyer Basics: FHA Mortgage Benefits & Considerations. If you missed part one, you can read it here
For over 80 years, the federally backed Federal Housing Administration (FHA) insured mortgage has helped first-time homebuyers achieve the American dream of home ownership. First-time home buyers don't get the loan from the FHA – in fact, you need to search for the best interest rates and terms on your own. The FHA insures the first-time homebuyer's mortgage, making it possible for lenders to offer a more favorable loan package.
[note color="#ffcc00″]Fill out the first time home buyer's survey below and Deliea will help you get started on your journey to homeownership.[/note]
Read on for a broad look at the upside and possible pitfalls of the "granddaddy" of homebuyer products, the FHA Loan, which is categorized by:
Low down payments
Low closing costs
Easy credit qualifying
FHA Insured Mortgage Considerations
| | | |
| --- | --- | --- |
| Feature | Upside | Precaution |
| Low Down Payment – can you afford monthly payments, but not the downpayment? | FHA requires 3.5% down instead of the traditional 20% | Higher closing costs from additional fees not found in traditional loans (in the thousands of dollars). A mortgage insurance premium is applied to closing costs |
| FICO Score Threshold – You don't have to have a great or perfect credit score to get an FHA mortgage. You may even qualify if you've been through bankruptcy | Lower credit requirements – FICO scores can be lower than the typical 700 | Overlays ~ lender discretion may put additional requirements due to the higher risk.FHA loans carry monthly mortgage insurance premiums (in the hundreds of dollars) |
| Assumable Rate | A buyer can inheret the rate, which makes an attractive resale | |
| Gifted Money | Can get money from non-traditional lending sources, like family members to qualify | |
| Refinance | Once 20% equity is reached, you can refinance to take advantage of even lower rates that may apply | FICO limit mortgage insurance is now a permanent part of the loan  and can't be removed, even once 20% equity median sales price is reached |
See more at this video at Yahoo Finance: http://finance.yahoo.com/video/buy-home-less-8-000-070000111.html
Are you considering buying a house for the first time? Contact me with the form below (or call 703-505-5252) and we can go over all of your options, like finding an FHA approved lender, and making a plan that is targeted just for you!
[gravityform id="1″ name="First Time Home Buyer Survey"]