Today's Throwback Thursday is dedicated to the former king of DC area department stores, Hecht's. If you've lived in the DC Metro Region for 10 years or more, you no doubt remember this former shopping mecca. Before Hecht's was absorbed by it's parent company in 2006 and converted into Macy's, it served an important role on the Washington shopping and community activism scene. Take a look back with Sweethomeva: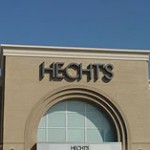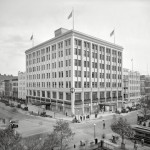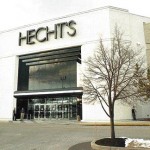 The first Hecht's in Washington, DC opened on March 20, 1896 and moved to a grand glass and marble location at the corner of 7th and F Streets in 1925.
The first store in Washington to offer national brands, a parking garage and an elevator.
Its relatively open policies made it popular among African-Americans
In July 1951, a mixed race group picketed outside the store, protesting racial segregation in the store's cafeteria. The policy was changed in January 1952.
Hecht's operated the last local department store in downtown Washington, in a building built in 1985 at the corner of 12th and G Streets NW
That building is now Macy's and is a direct entrance to Metro Center subway station.
Images courtesy of deadstores.blogspot.com, www.shorpy.com, wikipedia.com