2016 REAL ESTATE OUTLOOK
Millennials will push into the suburbs to buy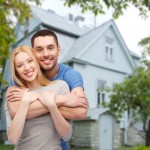 The Census Bureau projects that the number of Millennials aged 25 to 34 will increase by an average of nearly 500,000 per year in the second part of the decade. Millennials tend to favor city living due to its walkability and easy access to shops, entertainment, public transporta-tion, etc. With wages too low for the high cost of city homeownership most are likely to be renters or own condos that fulfill their needs.
In December 2015's inaugural Housing Op-portunities and Market Experience Survey (HOME), NAR found:
83% of current renters do want to own a home in the future.

Renters age 34 and younger most frequently say they aspire to be homeowners in the future (94 percent).

53% of Renters who want to own their own home perceive finances to be the biggest roadblock
» Northern VA Sellers Takeaway:
get your home ready for sale, the Millennials are coming!
A recent Urban Land Institute  report revealed that the DC Metro Region's inside the Beltway Millennials believe that despite satisfaction with their current homes – rentals or owned, a great number report having to move outside the beltway to find a more desirable and affordable home.
"While 63 percent of the renters aspire to own a home within three years, 58 percent said they would have to move outward beyond the Beltway to find a desirable, affordable home. The high cost of housing in the District and the close-in suburbs is the most critical factor limiting the potential for millennials to stay."
~ULI Washington Survey, Nov 2015 
HOMES TO GAIN VALUE
Homeowners have patiently watched home values recover from the busted housing bubble and recession of the last four years. While the nation's gains haven't been huge, home prices are close to returning to bubble-era prices. 2015 was particular healthy for our region. RealEstate Business Intelligence (RBI) reports the 50,528 cumulative sales in the metro area marked a 9.4 percent increase over 2014.
Sweethomeva doesn't expect 2016's gains to be as robust, but we expect an incremental rise in home value as unemployment dips, tight inventory continues to drive up prices, wages rise and 'underwater' sellers that have been reluctant to put their homes on the market see the financial binds of negative homeowners' equity loosen.
Nationwide, home prices could reach close to the all-time peaks seen in the housing bubble a decade ago, and that negative equity – when it was at its worst – had close to 17 million homeowners underwater. By the end of 2016, that should be down to a more typical 5 million homeowners. The Washington Post, What's ahead for the housing market in 2016, Jan 7, 2016
STRONG ECONOMY KEEPS MARKET MOVING UP
With unemployment steadily decreasing, orders for new durable goods increasing 3 percent, inflation level, and income beginning to grow, the Federal Reserve (Fed) signaled confidence in a strong economy by raising the Federal Funds (Fed Funds) rate in December 2015. The Fed Funds rate is the interest rate banks and credit unions charge each other for overnight lending. Economic experts expect multiple rate increases this year. Sweethomeva expected disappointed buyers to face slightly higher costs of homeownership in 2016 as a result of the Fed's move, but the immediate market response in fixed-rate mortgages (FRM) has been quite surprising. The 30-year FRM and 15-year FRM have steadily gone LOWER five consecutive weeks following the increase.
NAR's Chief Economist Lawrence Yun points to job gains as the key to the recovery in the housing market over the past several years, and he sees the trend continuing. His prediction? 2.7 million new jobs in 2016, up from 2.4 million last year. Locally, Virgil Frizzell, the Northern Virginia Association of Realtors (NVAR) chairman of the board agrees that continued employment growth and a more balanced economy in the region might make 2016 "one of the best years ever."
Local Housing & Economic Data
Washington Metro Unemployment:
3.7% (2015 avg.) vs. 4.2% (2014 avg.)
Northern VA job sector with greatest year over year growth:
Professional & Business Services, +13,000
Northern VA job sector with lowest year over year growth:
Retail, -3,000
Northern VA Home Sales:
40,664 (2015) vs. 36,955 (2014)
~ George Mason University's Center for Regional Analysis
See More Data
2016 REAL ESTATE OUTLOOK
New home construction needed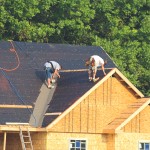 NAR's Yun anticipates new-home construction to hit 1.3 million units for 2016, up from 1.1 million in 2015. The modest gain is not expected to make a significant dentin home prices. Forthatto happen, Yun anticipates 1.5 million new homes are needed.
The Fed Funds rate impact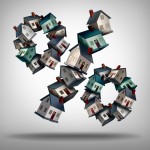 The immediate response to the fed funds hike has been unexpected mortgage rate declines as investors seek protection from global market volatility in U.S. Treasurys – driving down long-term U.S. rates.
While not directly tied to mortgage rates, the fed funds rate affects them due to its impact on lenders' borrowing costs. As their expenses raise, they pass them onto consumers.. Sooner than later, the fed funds rate hike is going to impact borrowers.
"Both the Treasury yield and the mortgage rate now are in the neighborhood of early-2015 lows. These declines are not what the market anticipated when the Fed raised the Federal funds rate in December "
~ Freddie Mac chief economist Sean Becketti, February 4, 2016
SELLERS KEEP THE UPPER HAND
Agents and buyers said it throughout 2015 in the DC Metro region and across the country:
there weren't enough homes to meet demand. The short supply of homes is a hallmark of a seller's
market and it will continue this year, bringing heavy competition for existing inventory and
buoying home prices.
Relaxed credit standards and buyer options should reduce the affordability problem for first-time home buyers and Millennials and take away some of the sting of higher home prices. In turn, well-funded buyers will make for satisfied home sellers.
BUYERS HAVE SOME ADVANTAGES
Sweethomeva sees plenty of room for buyers to make out well in 2016. After all, even if mortgage rates rise to 4.5 percent as they are expected to, they will still be historically low; a full percentage point below the rate during the Recession of 2008. The relatively low FRM – and high rents – should motivate first-time home buyers to enter the market and let's not forget, the housing crisis and subsequent recession gave buyers time to prepare for ownership.
Buyers have had a few more years to save up for larger down payments and improve their credit scores so there are more qualified buyers than even a few years ago.
~David Charron, president and CEO of Rockville-based multiple-listing service MRIS
Job gains will offset short-term interest rate hikes brought on by Fed Funds increases throughout the year. These upticks will likely lead to an increase in 30-year and 15-year mortgage rates, Sweethomeva expects somewhere between 4.0-4.5 percent, up from 3.8 percent in 2015.
Fannie Mae Chief Economist, Doug Duncan, predicts the year end average 30-year FRM at 4.2 percent.
NAR's Yun is expecting 4.5 percent by year's end
The segment of buyers that will experience the most relief are first-time buyers. They'll have mortgage credit options that were not available during the housing down-turn, including low-and no-down-payment loans, FHA loans and the conventional 97 percent program offered by Fannie Mae. Qualifying first-time home buyers need only to put 3 percent down on a home.
SWEETHOMEVA FINAL THOUGHTS
2016 will be a great time to be a seller. Maybe you weren't planning to sell, but conditions are right to attract Millennials and first-time buyers, especially in the early part of the year. Expect multiple offers.
The start of the year, with unexpectedly low mortgage rates in play, is an excellent time for home buyers to secure financing and get searching for a house to buy. Inventory is going to be tight, so the old adage, the early bird catches the worm, applies. Buyers who start sooner than later not only dodge the next fed funds rate increase, they may avoid bidding wars by being the first to a property..
It's time for first-time buyers to take steps to home ownership. Great rates and programs are in their favor, but NAR's December 2015 HOME survey revealed that very few renters have tried and failed to obtain a mortgage; and most don't even try.
only five percent of renters have recently tried and failed to obtain a mortgage. Meanwhile, 51 percent have not tried recently and don't feel confident they could obtain a mortgage.
51 percent of those who make more than $50,000 a year have not tried but feel confident they could succeed in obtaining a mortgage.