Listing your house for sale is a big decision. You want to trust the sale of your home to a realtor that you can trust will respect your wishes, has experience to get your home sold quickly and has proven sales history. When you choose to list your home for sale with Deliea Roebuck, you choose a real estate agent that is committed to getting the best outcome for your. Starting with your listing.
See A Sweethomeva.com Listing Here!

Your listing is special and sweethomeva.com treats it that way with a unique and beautiful presentation. Your sweethomeva.com listing features exclusive features that most local realtors don't provide:
Exclusive write up that gives more details about your property for sale than the standard MLS listing. Most realtors don't take the time to give your listing a detailed description, but the Sweethome VA team believes that describing your home in complete detail is the first step to gather interest in your home for sale
A contact form sounds basic, and it is. But many real estate listings don't make it easy for buyers to reach out to the listing agent. We make it easy with a contact form right at the top of the page.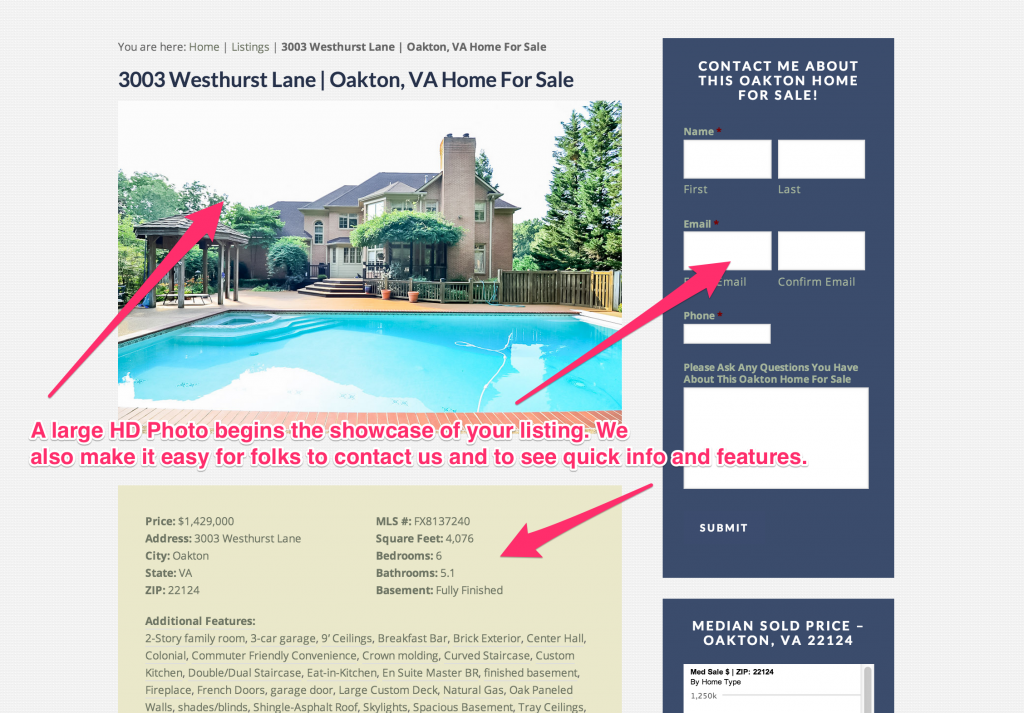 HD Videography from a professional company that knows how to show your home on the web. You will capture the attention of the serious buyer with this great feature!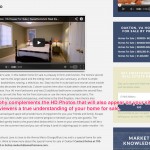 HD Photography from a professional company sets your home above the rest of the listings. Most local realtors take their own photos with their camera phone or recreational digital phone. Houselens photographers use professional equipment and take dozens and dozens of photos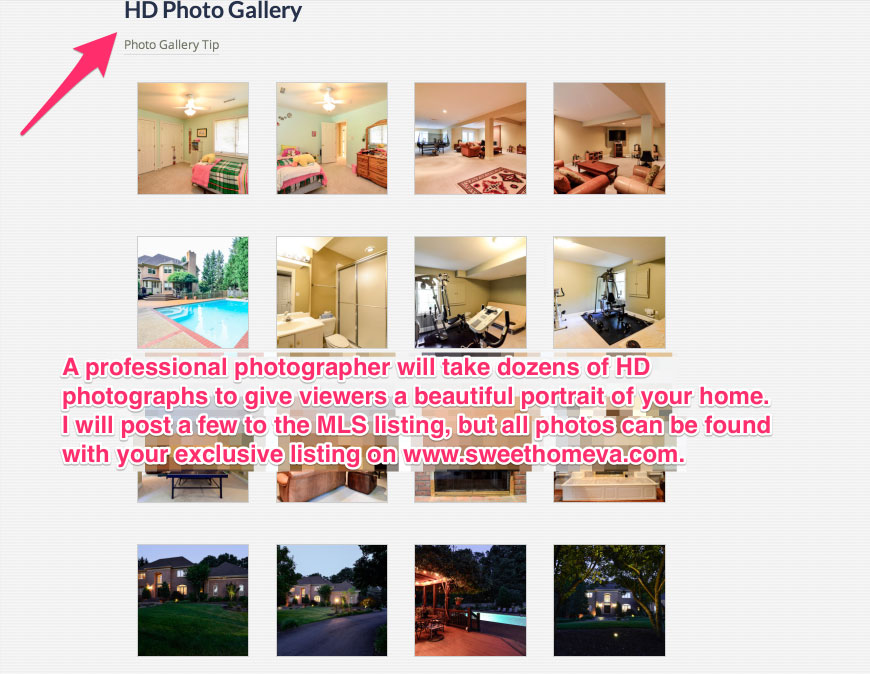 Market Stats are a standard part of your listing. Buyers want perspective on the market they are buying into. I can give zip code and neighborhood market snapshots with your listings to help make their buying decision a little easier