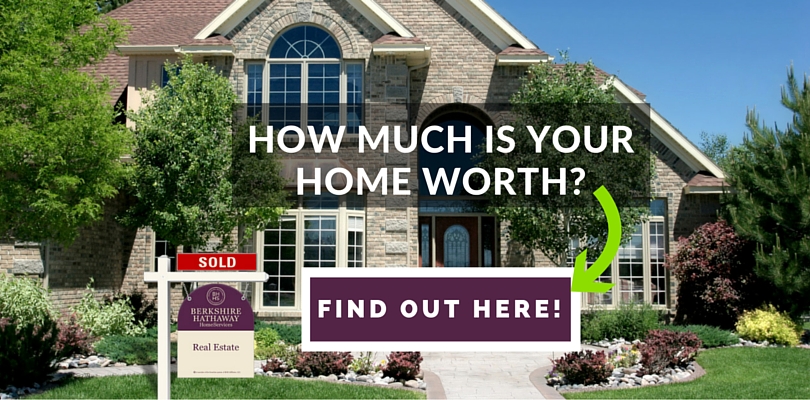 Why Sell Your Northern Virginia Home with Deliea Roebuck?
You'll join a long list of satisfied customers
Clients have trusted Deliea for 18 years to sell their homes in Northern Virginia. Even though every transaction is unique, one thing remains the same each time: you can count on Deliea to be a fierce and committed negotiator to get you the best deal possible. But, don't take our word for it, see what clients have to say here!
You'll enjoy the resources and reputation of Berkshire Hathaway HomeServices, a company whose name is synonymous with excellence and trustworthiness
Berkshire Hathaway HomeServices is one of the country's most trusted and respected brands and BHHS PenFed Realty is one of the network's most profitable affiliates. The tools and resources of Berkshire Hathaway HomeServices combined with an aggressive marketing campaign help our homes sell. Whether you have a million dollar listing in Haymarket, or are selling a starter home in Centreville, Deliea is dedicated to setting the right listing price and promoting your home to get it sold as quickly as possible.
Your listing will be distributed via traditional and new marketing channels
Your listing will be aggressively promoted through a landing page on sweethomeva.com, real estate syndication sites, Berkshire Hathaway HomeServices PenFed Realty company website and social media platforms.
How Much Is Your Home Worth?
Find Out Now!
Home Selling Tools You Can Count On From SweethomeVA Real Estate
Presenting your Northern Virginia home for sale will require more than a sign in the front yard.
Home staging. Staged homes sell faster. Deliea's a certified home stager and her expertise in this area greatly improves your chances of selling quickly. What pictures to take down? What colors to paint the walls? How to make the most attractive walking paths through your living room? Deliea has the answers and can help you stage your home for the HD videos & photos and prospective buyers.
Landing page. A listing landing page on sweethomeva.com for your home using the descriptive words that people are looking for on search engines like Google, Bing and Yahoo. This is called search engine optomization (SEO) and the descriptive text on your landing page is more detailed than the MLS listing and tends to drive more traffic.
Professional visual marketing. HD Videos and photos to make your listing shine are shown exclusively on sweethomeva.com. Believe it or not, some agents use their cell phones or personal cameras for photography. A home that looks beautiful draws more interest and attention, that's why we use Houselens for visual marketing for listings.
Social media. We position listings on YouTube, Pinterest, Twitter, Facebook and LinkedIn
Syndication. Two real estate networks (IDX Broker & Berkshire Hathaway HomeServices) get your home seen by as many home buyers as possible. This includes Zillow, Trulia, Realtor.com, etc.
Berkshire Hathaway HomeServices yard sign. When my BHHS | PenFed Realty sign hangs in the front yard of your home for sale, buyers recognize a company that will be straightforward and honest