Buying a home is likely the most significant purchase you will make, you want to be sure you have a skilled guide throughout the entire process. To that end, we strongly advise you to interview an agent before committing to her/him. What should you be looking for?
W
ill the realtor act as a partner through the process, offering advice and counsel to help you make the best decision for your family?
Deliea partners with her real estate clients, and always creates a strategy for buyers based on her expert knowledge of the local market and client preference, desires and needs. With thousands of houses on the market in Northern Virginia, Deliea can help you cut through the "clutter" and get to the house that best fits your needs. And, you can count on her team (title, mortgage, finance) to support you through the home buying process.
H
ow experienced is the real estate agent in the Northern Virginia housing market?
In this area, you will find quite a few real estate agents that do real estate on a "part-time" basis, which isn't necessarily a bad thing, but you need to be careful that your next real estate agent keeps up to date with local market trends and has a strong team to make the services you will need like, home inspections, title searches, title searches, etc., go as smooth and quick as possible. You also want to be sure that your realtor is available to you when you need her. You will not be happy to hear that your realtor can't assist you with a particular property because they are busy with their "other" job. Deliea is a full-time associate broker with Prudential PenFed Realty and the owner of her own company, Sweethome VA Real Estate, and has been a full-time realtor in Northern Virginia since 1997! What this means for you is she has all of the resources you will need to successfully buy your new home and has a team that will work when you need them.
H
ow qualified, and successful, is the real estate agent at helping buyers?
Deliea is an ABR, or Accredited Buyer Representative, and has been for ten (10) years. This accreditation is a serious one that she wears with great pride since it signifies that she is an advocate for her buyers. She is never driven to "make a sale" to pad her sales statistics. In 2012, she generated nearly $7 million in sales with her buyers (this sales figure does not reflect the sales made with her sellers). It is important for you to know that every client gets outstanding service – Deliea is a busy real estate agent, but she is NEVER TOO BUSY for her clients. Read more about Deliea and see her other certifications here.
H
ow well does the real estate agent know the market area?
Northern Virginia is quite unique. While many real estate markets across the country see a bit of relocating families and have just a few towns or cities, Northern Virginia is highly transient due to military, government and business transfers and there are many towns and cities with desirable housing options. If you are moving into the area, it is important that your real estate agent know the communities that will suit your needs and not just rely on MLS listings. The benefit of working with hundreds of families over 17 years is gaining in-depth knowledge of the counties – Fairfax, Loudon and Prince William, and cities – Alexandria, Arlington and Manassas that Deliea serves.
W
hat do clients say about the realtor?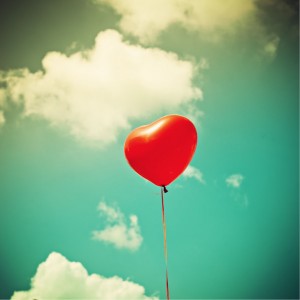 Every good real estate agent's website will have a section on client testimonials – they will want to share the experiences with potential buyers. If the realtor that you are considering doesn't do this, be sure to ask to see any feedback they have from their clients. You can also find reviews in other locations like Zillow, Trulia and Redfin. Deliea is proud of her client's opinions and shares all written feedback on line. You can see Deliea's client testimonials here. You can also see client feedback at Zillow and Redfin
Why Search For Your New Home At Sweethomeva.com?
Every Northern Virginia home for sale listed on the MLS is here. We want to help you search smarter, so we hope you will create a free account to organize your home search. Of course you don't need an account to search for houses here, but when you verify your My Listing Manager home search account, you can:
     save entire home searches 
     save single or multiple properties
     sign up for daily email updates of new homes that match your requirements
     search and save privately – we don't share or sell your information
Useful My Listing Manager Links
Search For Your Next Northern Virginia Home With Sweethomeva.com
Search all of the homes for sale in Northern Virginia at Sweethomeva.com. Take a look at all of the ways you can find your next Northern Virginia home at Sweethomeva.com:
     Quick Basic Search: Search just the essentials
     Advanced Search: Get as specific as you want: acreage, subdivision, waterview…
     Map Search: Use this dynamic map tool to search homes around a physical
     MLS# Search: Have an MLS number? Get details on just the homes you want
    Northern VA Address Search: Search by a specific address
Useful New Home Search Links